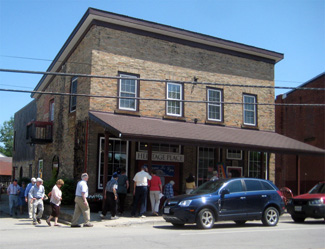 Photo Credit: The Rideau Township Historical Society
Heritage Place Museum at 19 Main St. West in Lyn, Ontario is a beautifully renovated 19th century building of five large rooms including a working blacksmith's shop. It features many artifacts and hundreds of pictures from Lyn's historical industrial past.
Hours: Open Sundays 1:00 pm to 4:00 pm from the last weekend in May til Thanksgiving or by appointment.
Location:19 Main St. West, Lyn, Ontario
Contact: (613) 342-3785 or (613) 498-1516.